Used Hyundai Elantra In Dartmouth, NS

Used Hyundai Elantra at Carson Exports
When looking for a pre-owned vehicle, consumers want to establish a relationship with an authorized dealership. As your premier dealership in Nova Scotia, we service Dartmouth, Halifax, Moncton, Charlottetown, Newfoundland and Sydney. Carson Export has a team of experts that will make the car buying process stress-free, which means there are no high-pressure sales tactics. Our professional staff takes the time with each customer helping them to be educated on their purchase. Financing is of little concern. Our car loan professionals and Carson Export specialists will carefully assess your budgetary concerns. They will assist you in selecting the perfect financing option.
Advantages of Buying Used Cars
There are several advantages to buying a used vehicle. The most popular reason is that some depreciation has taken place before the purchase. Therefore, you can purchase the vehicle of your dreams at just about 50% of the cost in some cases. There are no inflatable fees that allow you, as the car buyer, to assess the car's value before entering the dealership in many cases. Hence, you can negotiate with confidence and get clarity when ambiguity presents itself. Also, many of the vehicles on our car lot will have undergone a thorough inspection. As a result, we offer a limited warranty on many of our used cars. Another advantage of a used car purchase is that the car owner will be quoted with a cheaper insurance premium than a new car purchase.
Further, some of the hidden fees are non-existent. Many buyers complain about the transportation fee on new car lots, but with used inventory, it is virtually non-existent. Many consumers take advantage of not having to pay for many of the accessories. Additions such as roof racks and rust-proof coatings have little to no impact on the list price. Finally, the car buyer can see different years of a model instantly, based upon availability.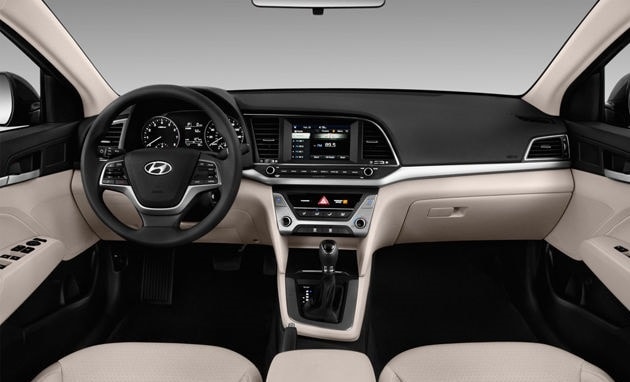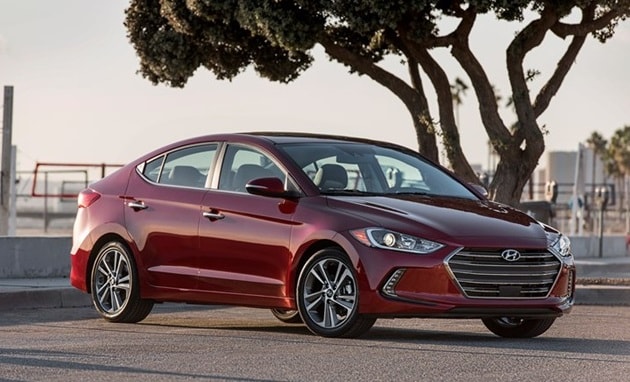 The Pre-Owned Elantra
A pre-owned Elantra is a reliable automobile. With the Tech Package's addition, a plethora of driving aids allows the Elantra driver to safely navigate Nova Scotia. The Tech Package includes automatic emergency braking with pedestrian detection. The feature utilizes sensors to detect pedestrians to the front of the vehicle. Suppose the driver does not slow the Elantra. In that case, the brakes will automatically begin to be applied to a complete stop if necessary. The package also includes lane keep assist. When driving, the Elantra will auto-correct itself to reset between the driving lanes if there is no blinker used. Adaptive cruise control is also included. Adaptive indicates that while cruise control is active, the Elantra will remain safe from the front vehicle, even slowing and stopping when necessary. Additionally, it will accelerate from a complete stop to a top-end preset speed. An electronic parking brake with automatic vehicle hold is present too. It is a great safety feature that will apply the brakes to stop the Elantra from rolling backward when detected.
Trim Levels of the Elantra
Some of the more popular trims include the GL Sedan, GLS Sedan and the LE Sedan. The GL Sedan comes with a 2.0L four-cylinder engine. Some models pair it with the continuously variable automatic transmission. The engine produces about 13 cities and 17 highway KPL. The GL also offers 0.4-cubic meters of trunk space. The GLS sedan has a front-wheel-drive standard that is often paired with either a 5-speed automatic or manual transmission. There are about 0.4-cubic meters of cargo space available on many models. The GLS trim offers power locks, windows and mirrors. The LE trim has leather seating available with a 60/40 split fold-down rear seatback. The LE also offers dual charging USB ports, dual automatic control with a CleanAir Ionizer on many used models.
Contact us Today
Contact us today at Carson Exports and view our current inventory. We have many financing options available that include flexible used car financing terms. Our professional staff is very knowledgeable about our inventory. Each associate will take the time to answer any questions. We want you to feel like family and not as a customer. If you live near Dartmouth, Halifax, Moncton, Charlottetown, Newfoundland or Sydney, call us and let us help you drive off in the vehicle of choice today.
Pre-Owned Hyundai Elantra Inventory In Dartmouth, NS