Apart from buying a car for its convenience, you'll always look for its comfort, style, and price. For years now, some car models have built a following, and it's everyone's dream to own one of them. Some car models with a reputation worldwide are the BMW 3 Series and Audi A4. Both of them are executive vehicles that need time for making a comparison if you're to settle for one.
But don't worry since, at the Carson Exports, we'll help you understand what both car models entail and what we have in our new inventory. Carson Exports are the best dealers of BMW not only in Dartmouth but also in Nova and Scotia. If you're in the surrounding areas like Halifax, Moncton, Sydney, or Charlottetown, Carson Exports is also here to serve you. Read this informative article to understand more about BMW 3 Series vs Audi A4.
Comparison Between BMW 3 Series vs. Audi A4
Physically, both models have a sedan body that seats five passengers in a four-door sedan. The two have tubeless or radial tires, and both use gasoline for their fuelling. Although you need to know both models' sizes, the significant factor you should consider while settling for your choice is the design.
The BMW's design is one to behold since it has a beautiful front view. It has two kidney grills held together in one chromed frame that connects with the headlights. The combination also includes a sharp lower line that divides the headlamps. Two styling lines divide the headlamps, which are part of the angled bars which are in the prominent grille. Remember, the lines don't show on the lower trim since it has a different front bumper. It also has a NACA air inlet design at the sides, with the primary inlet having an outer point pointing downwards. However, its bumper has a larger central channel in the upper trim with its external point facing down.
Even after undergoing a makeover, Audi's model doesn't have much to show. But the outer inlet has a new look that allows passage of the duct beneath the center grille. Even so, its grille pokes in front after the makeover, although it still has the same shape containing horizontally chromed bars.
If you look at the BMW's sides, you'll realize it's more masculine than those before it. The Audi's side is much cleaner, with beautiful details that will make you fall for it instantly. The BMW's model has a modern interior that also includes new technological features. The interior's fabrics are of high quality with enough legroom space.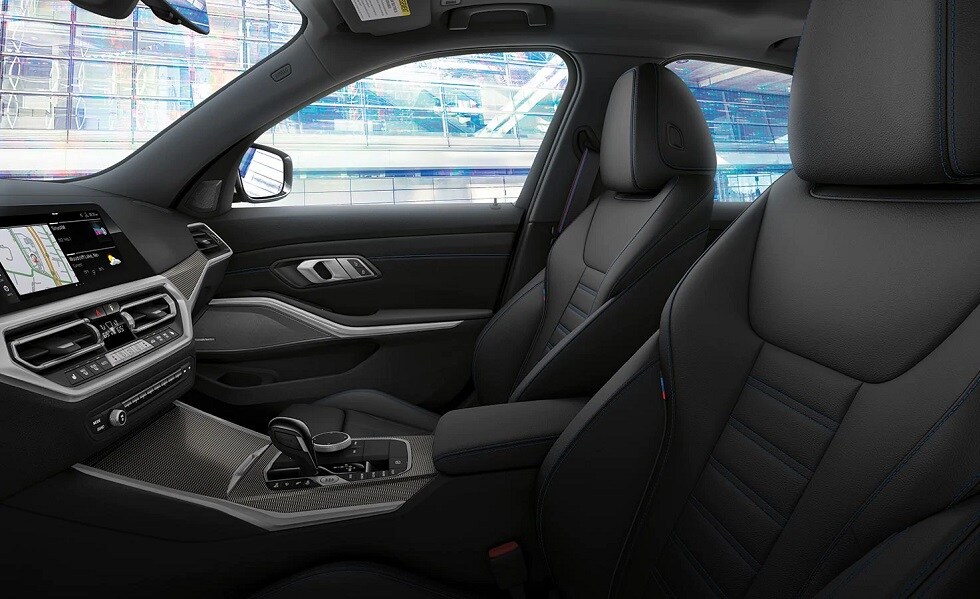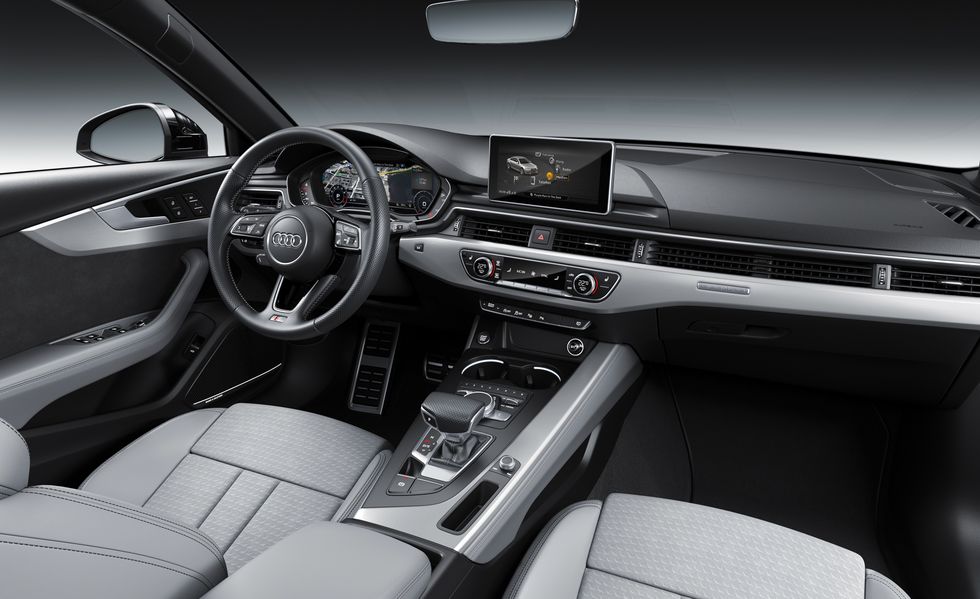 Comparing Both Models Based on Several Metrics
Safety & Comfort Features
You'll be safe in both car models as they feature airbags, brake assist, child lock, and central lock, ensuring you're safe while on the go. You'll also be comfortable in either of the models since they have a heater, steering mounted audio controls and air conditioners.
Convenience Features
For convenience, both models have steering adjustments and also allows for keyless entry. You can also adjust the driver's seat height and with a rear parking camera.
Cost Comprosion
Both vehicles have similar base price starting points, making them very much comparable. The BMW is slightly more expensive, but it also offers more standard features.
Dimensions Comprosion
The BMW's new design has a bigger size than the old generation (F30). It measures 4,633 mm long, 1,811 mm wide and has a height of 1,429 mm. Its wheelbase is 2,810 mm. On the other hand, Audi's model is 4,726 mm long, 1,842 mm wide, and 1,427 mm high. It has a wheelbase measure of 2,820 mm.
Drivetrain Comprosion
The Audi's model features a 2-litre turbo engine along with their famous Quattro all-wheel-drive system. The BMW features both rear- and all-wheel-drive, along with two engine options.
Handling Comprosion
Given that the BMW's model is technologically smart, handling it isn't a big issue. Its steering is powered electronically, while the Audi's is electromechanical.
Performance Specifications
In terms of performance, the BMW's model can cover up to 100 km/h in 5.8 seconds with a high speed of 250. But Audi's will do the same in 7.3 seconds.
Utility Features
Both models have a music system, speakers, and radio. The two also have low fuel and open-door warnings. However, your BMW model will also show you GPS navigation.
Warranty Comprosion
The Audi's have a three-year warranty that provides coverage for unlimited kilometres, but its servicing should be after every 12 months. The BMW's warranty includes coverage for unlimited kilometres for three years. However, servicing depends on how you handle it.
Schedule an Appointment
It's best to look at all the features of both cars to pick on the best. You can Contact Us to get more information on our new inventory and get the latest car models. You'll also get other vehicle versions in our used inventory, so don't shy to ask.
BMW 3 Series &  Audi A4 Inventory in Dartmouth, Nova Scotia